WELCOME to
Great Southwest
Family Dental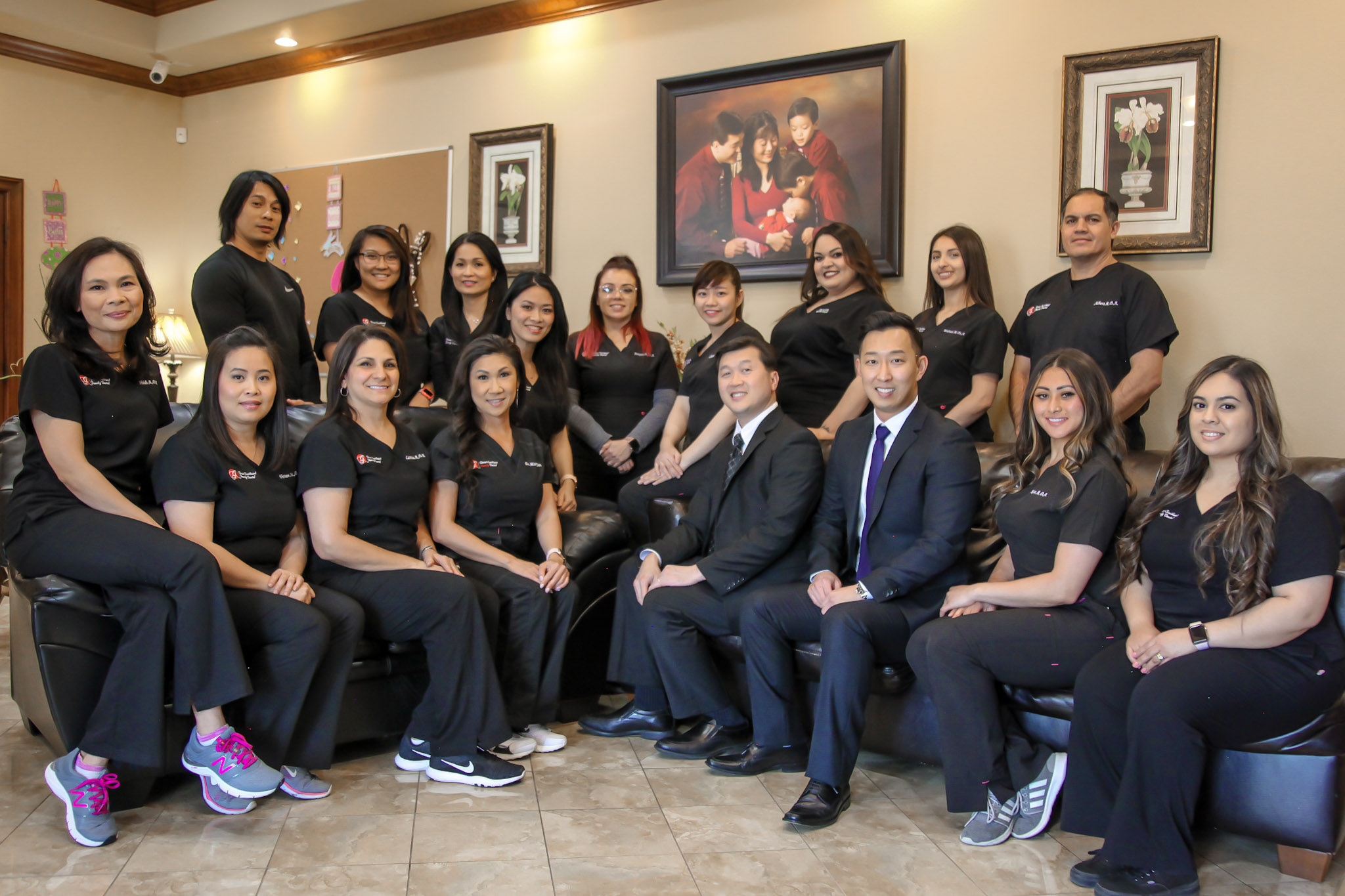 Our Mission
Our mission is to utilize ongoing education and modern technology to provide the finest dental care to all patients, treating everyone as if we were treating a family member. We determine each patient's treatment based on a comprehensive evaluation and individual needs and preferences, never on insurance benefits. We believe these decisions are best made through a trusting doctor-patient relationship.
To fulfill this mission, we are committed to:
• To offer the highest quality of dental care.
• To offer quality services with the latest in dental technologies
• To provide quality dental education to our patients
• To provide a relaxing, pleasant atmosphere
• To listen, not just hear our patient concerns and address them immediately and sympathetically
ALL THAT IS GOOD BEGINS WITH A SMILE.
Our entire team is dedicated to providing you with the personalized, gentle care that you deserve.
Helping you make informed decisions about your oral health needs.
HIGH STANDARDS
A STANDARD OF EXCELLENCE IN PERSONALIZED DENTAL CARE ENABLES US TO PROVIDE THE QUALITY DENTAL SERVICES OUR PATIENTS DESERVE.
EDUCATION & PREVENTION
WE TRULY BELIEVE THAT PREVENTATIVE CARE AND EDUCATION ARE THE KEYS TO OPTIMAL DENTAL HEALTH, AND THAT'S WHY WE FOCUS ON THOROUGH EXAMS – CHECKING THE OVERALL HEALTH OF YOUR TEETH AND GUMS.
A POSITIVE EXPERIENCE
BUILDING A FOUNDATION OF TRUST BY TREATING OUR PATIENTS AS SPECIAL INDIVIDUALS IS VITAL TO OUR SUCCESS. WE MAKE IT A PRIORITY TO PROVIDE A RELAXING AND POSITIVE EXPERIENCE.